Retail convenience stores have never been under more competitive pressure. To thrive in the future, they need a marketing strategy to overcome industry M&As, competitive threats from AmazonGo, Grocery, Dollar Stores and Big Box Stores. They also need to confront margin declines in tobacco and gas, as well as innovate and answer The Question: What does "Convenience" mean and look like to a changing customer base in the future?
We have some ideas to help you succeed.
The REAL Marketing Problem:
National gas prices were over $4.00/gallon, and convenience store customers were angry with convenience retailers selling gas. With less and less cash in their pockets, convenience customers were rapidly migrating to dollar and value menus instead of convenience store food. Sheetz called the Convenience Marketing Group's Tim Lazor and Greg Yost for help introducing a new menu concept.
"Going Deep" For Differentiation:
Through our "Go Deep" discovery process, we discovered two critical facts that would help differentiate Sheetz. First, it was exactly 20 years since the original Sheetz MTO Subs were introduced. Second, since Steve Sheetz was the original spokesperson for MTO, we decided to bring him back in a big way to communicate the value of the new menu.
The Insights, Strategy & Solution:
In this Sheetz marketing campaign, the Convenience Marketing Group made sure the "Sheetz Swagger" permeated every fiber of the marketing campaign. You'll see in reflected in Steve Sheetz, and in the entire campaign, as we took on fast feeders with our own value menu.
Outcomes:
This campaign reinvigorated MTO unit growth in every day part, and brought customers back to Sheetz as an excellent value for food.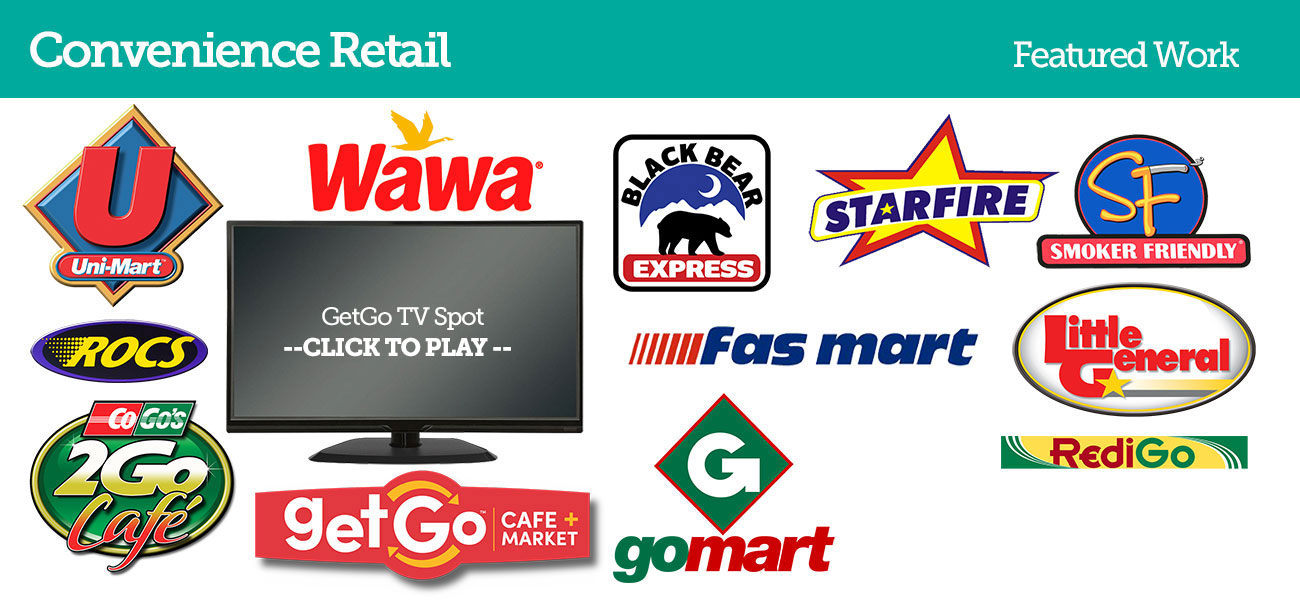 The REAL Marketing Problem:
One Stop, with 40 stores, faces off with giants GoMart, 7-11, Speedway, Sheetz, Little General, Wal Mart, Pharmacies and Fast Feeders every day. They needed to implement a marketing program to generate high margins at a low cost of sale. Team Sledd Distribution's CEO Rob Sincavich recommended the Convenience Marketing Group to One Stop's Mike Graney.
"Going Deep" For Meaningful Differentiation:
As we engaged One Stop in our "Go Deep" discovery process, we learned the absolute biggest priority and project for the company was growing inside sales. But with the deep gasoline price discounters in the market, we needed a strategy to overcome our competition.
The Insights, Strategy & Solution:
With stores in a tight geographically region, and having solid store operations people who could "step up" their game during the marketing program, we decided the most valuable offer was to use an aggressive 5¢ Off/Gallon offer, but ONLY BY PAYING CASH INSIDE. It was implemented with Outdoor, Radio, Window Signs, Banners, Pump Toppers and in-store and employee materials.
Outcomes:
During the promotional period, this "shock and awe" POS campaign increased gas traffic and gallons by 8%, and helped drive in store sales with an increase of 4% in sales.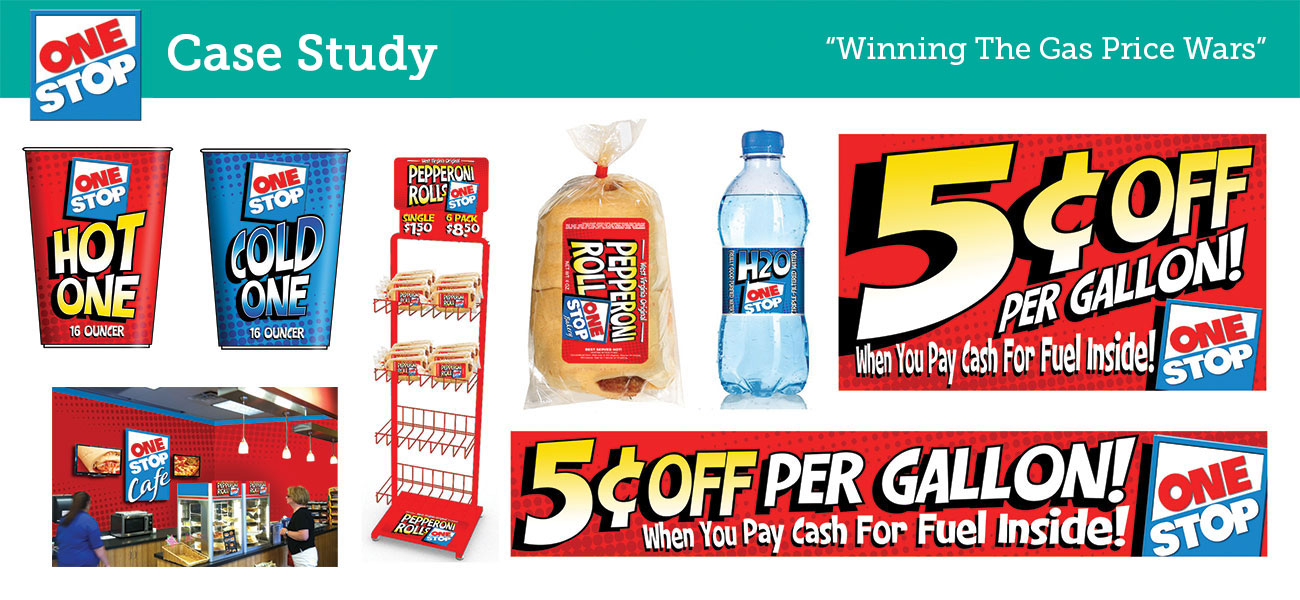 How We Help You Grow Sales