Distributors must address two critical and conflicting trends: First, the consolidation of the industry has put more focus on retailers demanding lower and lower pricing. Yet, those same retailers are demanding more service and expertise from their distributors. What does a thriving future look like for distributors?
We have some answers to help you grow.

The REAL Marketing Problem:
Rob Sincavich, CEO of Team Sledd Distribution was ready to make a mark and challenge the bigger players in the convenience distribution category. Refusing to compete on price while also realizing Team Sledd created real value for convenience store retailers, Rob engaged Tim Lazor and Greg Yost from the Convenience Marketing Group to help define the brand and elevate Team Sledd's key differentiators.
"Going Deep" For Meaningful Differentiation:
As part of our "Go Deep" discovery process, we interviewed managers in every department of Team Sledd. We uncovered that everyone had retail convenience store experience or foodservice experience. In total, Team Sledd could claim over 210 years of retail experience among its' people…a real differentiator and something we knew convenience store operators would find valuable.
The Insights, Strategy & Solution:
The key insight from our interviews was convenience store retailers, especially single store operators, really needed a retail partner to help grow their business, not necessarily the lowest price distributor. Knowing this, The Convenience Marketing Group positioned and branded Team Sledd with the line: "Your Retail Partner," and developed an entire B2B campaign around it.
Outcomes:
With the introduction of the campaign, Team Sledd immediately developed new leads and presentations to convenience store chains and single store operators, and won business in its first five presentations.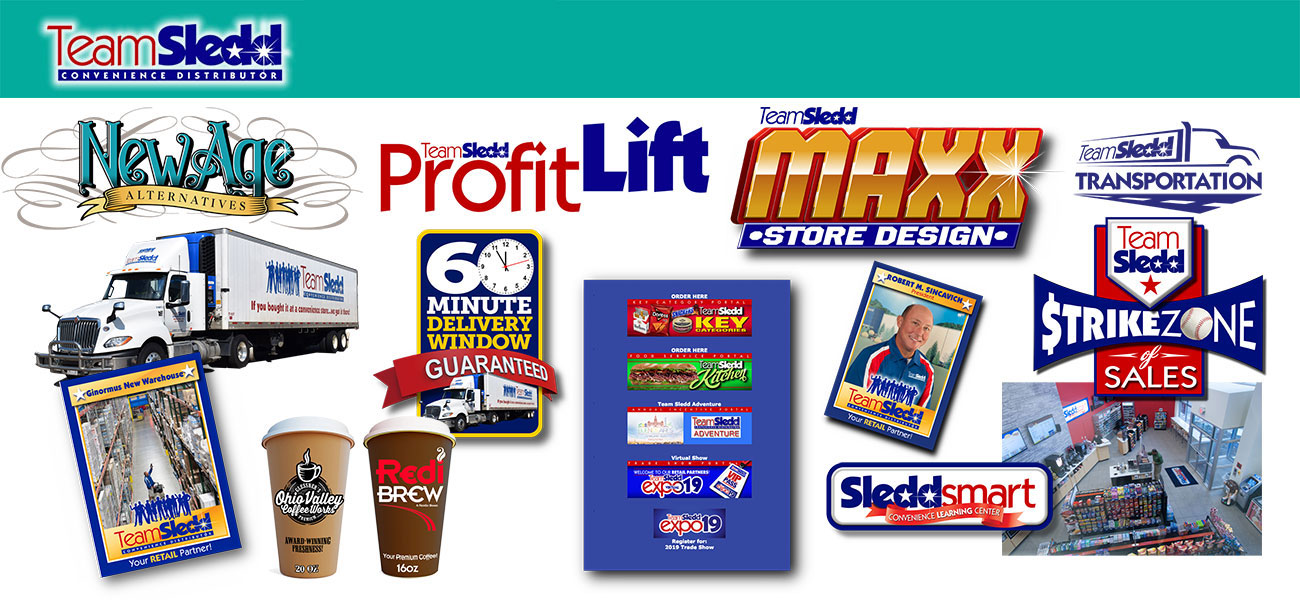 How We Help You Grow Sales